M Fazlul Hasan's acclaimed book "Bangalore Through the Centuries" is back in print after five decades. Architect Naresh V Narasimhan, editor of the new edition, tells the story behind the venture in this interview with Bengaluru.com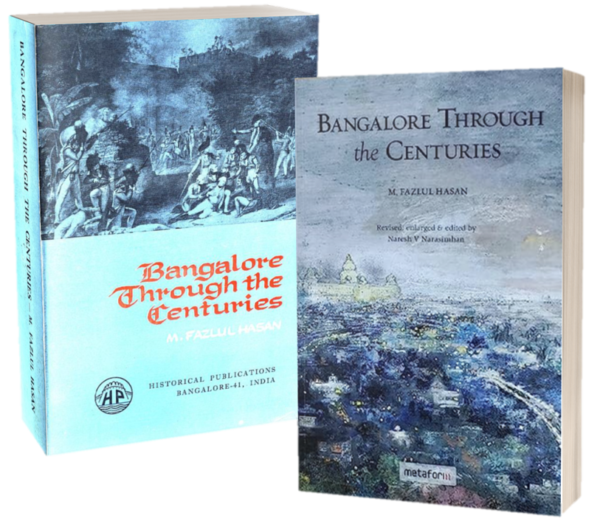 The motivation behind the new edition
I had the opportunity to read Fazlul Hasan's book many years ago, likely in the 1980s, and it left a lasting impression on me. However, over time, I discovered that the book was no longer available. It seemed like a lost treasure that I couldn't get my hands on. During a casual conversation with actor Prakash Belawadi, the wheels were set in motion for this ambitious project as he put me in touch with Fazlul Hasan's family. It was a serendipitous moment that reignited my passion for bringing this book back to life.
Despite not being penned by a professional historian, Fazlul Hasan's writing skilfully captures the essence of the city, grounding it in a relatable and accessible manner. The author's meticulous research and attention to detail ensure that readers are treated to a well-grounded narrative, offering insights that are both enlightening and enjoyable. Hasan offers a unique perspective by shedding light on the lives and experiences of the general public, moving beyond the records of those in power.
I believe the book appeals to a diverse range of readers who possess an innate curiosity about the historical tapestry of this vibrant city. The ideal reader types for this literary gem encompass a full range; from history enthusiasts to casual readers seeking an immersive journey into the past. Simultaneously, this book transcends the boundaries of a traditional historical account by transforming its contents into an engaging, story-like narrative. It effortlessly weaves together factual events, personal anecdotes, and evocative descriptions, transporting readers back in time. 
[Continued Below]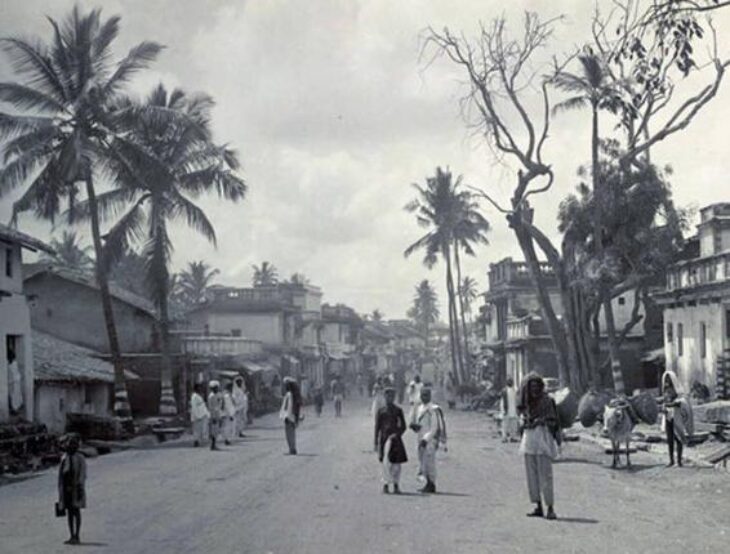 A street scene from a pete in 1890s, taken by an unknown photographer. From Curzon Collection's "Souvenir of Mysore Album". Photo: British Library
The challenges of republishing
Bringing this book back into circulation was undoubtedly a labour of love, akin to Fazlul Hasan's dedication. The journey presented its fair share of challenges, including the logistical tasks of identifying and verifying original sources, reaching out to archives and libraries. Additionally, we engaged in thoughtful debates on enhancing the original content to make it more relevant to the present. Through the addition of insightful addendums and endnotes, we have successfully achieved this goal.
The revised second is an enlargement of the original book, printed in colour and distribution of photographs throughout the book, as opposed to the old practice of concentrating all pictures at the beginning. The book also contains around 15 photographs that have not been published.
Previously, this invaluable book was out of print, and acquiring an old copy proved expensive and challenging. However, with its re-release, it becomes accessible to a new generation of researchers and history enthusiasts. 
By keeping Hasan's legacy alive, this book will undoubtedly inspire further exploration, shed light on untold stories, and contribute to a more comprehensive understanding of Bangalore's rich historical heritage.
In post independent India, the city slowly developed into a science and industrial city but according to Fazlul Hasan, "It was a sleepy town at that time". A view of a calm and peaceful Narsimharaja Road.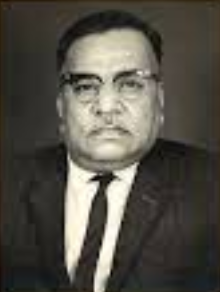 M Fazlul Hasan was born on August 12, 1923. He studied in St. Joseph's College for his Bachelor of Arts (BA) degree and later completed Bachelor of Law (BL). Post education he worked in the City Corporation as a Revenue Officer and rose to be a Deputy Commissioner. He is said to have become deeply interested in the city's history after he came across a rock inscription from 1300 AD in his grandfather's orchard in Sunkenahalli (today's Hanumathanagar).
Fazlul Hasan wrote for several journals, magazines along with books in Kannada and English. His passion was also helped by the fact that he could access historical documents in the corporation archives. Recognised as an invaluable source of historical information, he was one of the experts consulted during the publication of Karnataka State Gazetteer (1990) edited by Suryanath U Kamath. A long-time member of the Mythic Society for over 30 years, he also served as its Honorary Secretary between 1970-71.
Fazlul Hasan passed away on June 14, 1991.

Death of Colonel Moorhouse at the Storming of the Pettah Gate of Bangalore in 1791, painted by Robert Home