Bengaluru boasts of a number of shopping malls today. Many areas have more than one mail competing for your time and money. Even in the new extended parts of the city along highways and ring roads. a mall is one of the first constructions. While malls are fast becoming extinct in countries like America, we are still in a mall boom period. But there is one major reason why malls may continue to expand and flourish in countries like India. It is a major outing destination for everyone, a source of entertainment and pastime as well as a symbol of growing aspirations.  Also, unlike America, distance and weather are not so much of a problem here.
While the advent of shopping malls became more prevalent in the last 10-15 years, our city's first planned mega shopping center was constructed in 1974. Jayanagar Shopping Complex came up on a vacant site next to the Jayanagar Bus Stand. 
During the early 1970s, the bus stand at Jayanagar 4th Block was practically the end of the city and areas beyond that were farm land or surrounding villages.  The land on which the shopping complex was built was mainly used as a 'free-for-all' playground (something almost impossible to find today) and for occasional community events like Sri Rama Navami. It was also used as a short cut by people to get to the bus stand at the other end.
Construction was completed in about 2 years, which is also quite astonishing compared to years of delay we see now. It makes one wonder where all the efficiency disappeared. But as time is money, perhaps more time means more money for some and that could explain constructions that never end on time today. For an early 70s architecture, it was modern and futuristic with multi-storied  office space, super market, vegetable and fruit market, cold storage facilities, movie theater and even underground parking. The architects Ms. Karekar and Sundaram designed it with a view of dividing the area into separate sections for each type of use. Spread across 15000 square metres, it cost about ₹2.54 crores. The expected annual revenue was about ₹38.13 lakhs, thus recovering the capital investment in 15 years.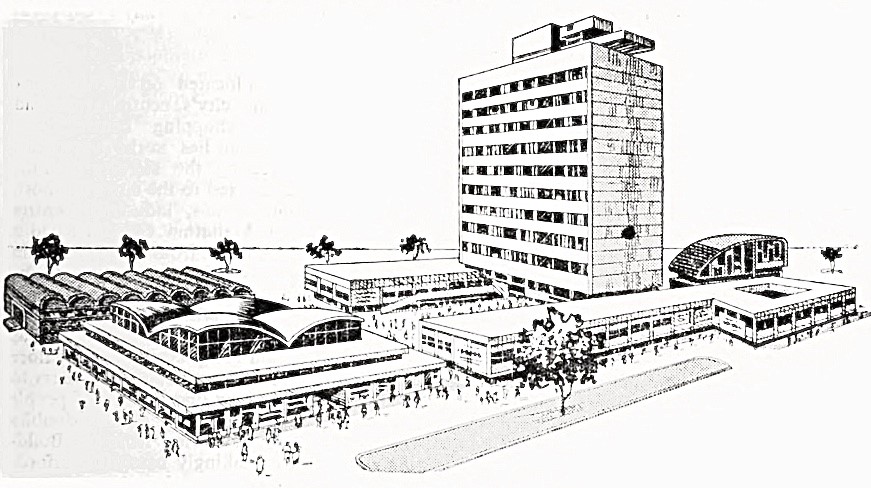 The vegetable market had a unique roof design with glass panes to let in natural light. At its peak, it was considered 'upmarket' and expensive compared to other nearby markets in Basavanagudi.  Several years ago, a major fire breakout damaged the vegetable market and there was talk of closing it for safety reasons. But it continued to operate as no vendor was willing to vacate their shops. Finally, the relocation happened some time ago and vendors reluctantly moved to the building constructed in place of the movie theater. But the move has not been without its share of controversy and confusion. The space designated for parking is now being used for shops, ostensibly for a short term. But we all know what happens once a space is occupied; it is usually for good.
During the initial years, the complex was clean and well maintained with wide pedestrian paths and an open courtyard in the middle.  People enjoyed sitting around and chatting in the evenings.  The movie theater was first called Poonam and featured mainly Hindi, Kannada and English movies in the morning shows.  Several years later, it was renamed after the legendary director Puttanna Kanagal.  For some years it showed only Kannada movies and state-run film festivals. A few years later, the theater was closed, despite offers from stars Vishnuvardhan and Ambarish to run the theater in memory of their mentor. Even the building was recently demolished, so there are no traces of it left.
The complex also had two very popular restaurants – Airlines for South Indian food on the eastern side and Cafe De Airlines on the western side for Continental and North Indian cuisine.  The latter was one of the earliest swanky air-conditioned restaurants that served soups, sandwiches and also alcohol. HMV House was another popular outlet – with people thronging to buy vinyl records and later audio cassettes. A few of the original businesses still continue today – like Janatha Bazaar, Super Bazaar and Nagashri Book House. 
Today, the complex is a shadow of its former glory with no place to walk. Every inch of available space has been taken over by vendors and vehicles.  A walk at the complex quickly becomes a game of hop, skip and jump to avoid falling over obstructions. Some recent construction activity has also resulted in debris and other construction material dumped on the pedestrian areas.  The insides of the complex are dirty and dark and makes one hurry to get out of it as quickly as possible. 
There is talk of a complete renovation into a modern shopping mall, but this has remained mostly on paper due to conflicts and controversies.  In a few years, the complex will celebrate its Golden Jubilee, but it is very doubtful if there will be something to cheer about.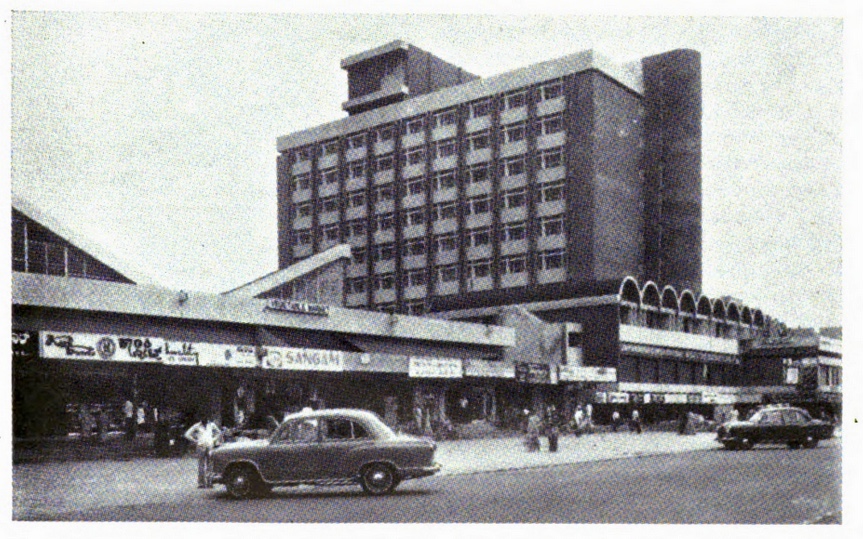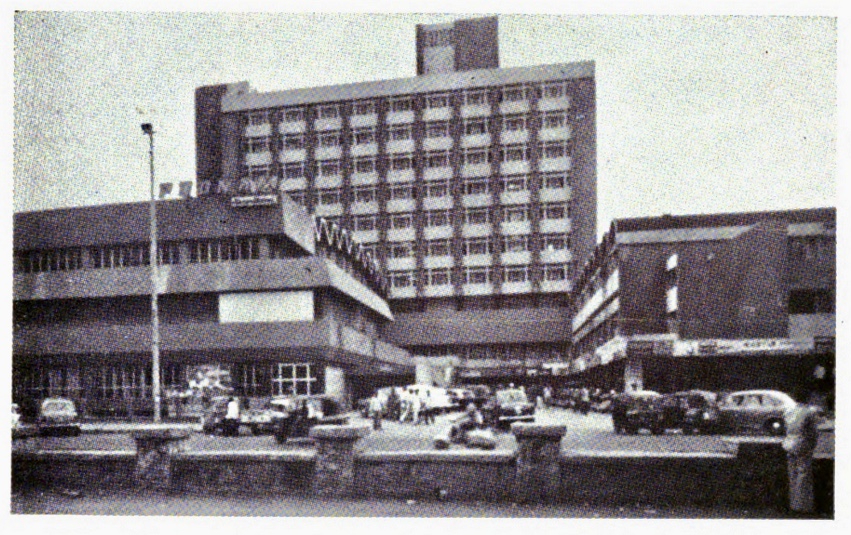 Main Image: Jayanagar Shopping Complex in 1970s
Courtesy: KR Gururaja Rao
Featured Posts