Why Bengaluru.com?
The year 2037 will mark a historic milestone for Namma Bengaluru, which literally translates to 'Our Bengaluru'. We will be celebrating the 500th birthday of the city we love and cherish. Compared to many European cities like London and Paris, which are over 2000 years old, Bengaluru is still young. But, we can definitely claim seniority over other modern megalopolises in some categories.
A recent study released by Demographia ranks Bengaluru higher than London, Hong Kong and Singapore in terms of population.  That should come as no surprise given that India ranks Number 2 in the World Population list. Bengaluru itself is the second fastest growing city in India only behind New Delhi and 24th most populous city in the world.
So, apart from demography, how important are we?
Globalization and World Cities Research Network (or GaWC) based in the geography department of Loughborough University in Leicestershire, England ranks cities of the world using a unique measure.  According to the website,  The World According to GaWC is a city-centered world of flows in contrast to the more familiar state-centered world of boundaries. Cities are measured on the basis of how integrated it is with the world network. These connectivity measures are used to place cities in various tiers.
In its 2018 ranking, Bengaluru is ranked in Beta+ category which is defined as " important world cities that are instrumental in linking their region or state into the world economy"  It is third among Indian cities, only behind Mumbai and New Delhi. It is interesting to note that the city is ranked much higher than Berlin, Abu Dhabi, Rio De Janeiro, Stuttgart to name a few. We are just one step away from getting to the top of the list which is the Alpha category (" Very important world cities that link major economic regions and states into the world economy").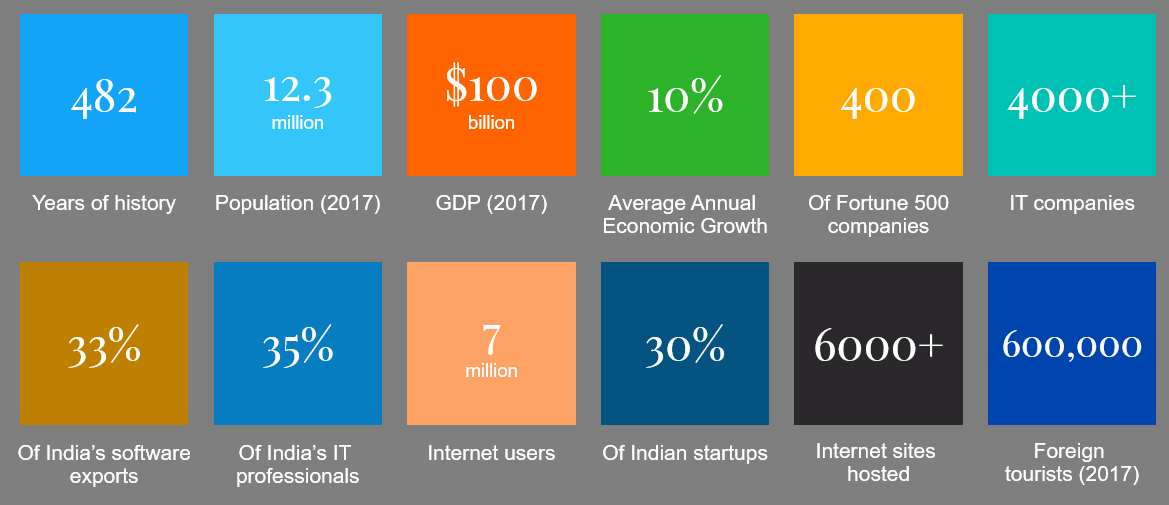 It appears that our city has a bright future, economically speaking. We are headed to become one of the world's leading economic hubs. But as we all know, we have a paid a hefty price in achieving this status.
Over the last three decades, we have seen a steady erosion in quality of life, lost much of our identity and characteristics that made this such a desirable place. Nearly five decades of planned, organized growth was sacrificed in an explosion of greed, chaos and mindless expansion. As the old adage goes "Never forget where you came from", it is extremely important to preserve and remember the past and present to have a good future. Preserving our heritage enables us to understand our earlier generations and the history of where we came from. It can be made of many things both big and small, buildings, traditions, even people who dedicated themselves to the cause of the city.
How do we preserve this for current and future generations to come? Physical preservation of our heritage is one way we can see, touch and feel the past. We can also do this through books, words, music, artifacts, pictures, arts and food. Only when we can preserve it, we can understand and value it. Only if we understand what worked for the past 482 years, we can have a good future.
Heritage is also economically important. Utilizing and revitalizing our heritage places can also assist local economies through employment opportunities and by generating additional revenue, particularly through tourism.
Unfortunately we have seen many instances where we have recklessly destroyed the past for short-term or short-sighted gains. Preserving the past has definitely not been a part of our urban planning. In fact much of our growth has been completely unplanned and unchecked. The only plan seems to be to get rid of anything that comes in the way. Heritage buildings and old houses are intermittently being replaced with glass and concrete constructions which are incongruous with the overall aesthetic, integrity, and character of the city. Of the historic buildings that remain, many have been encroached upon or badly maintained. 
There is an oft repeated argument that one has to pay a price for progress. But preservation and progress need not be mutually exclusive. Cities like Dublin in Ireland, Austin in USA have grown to be important economic and technology hubs without losing their identity. 
Sir Mokshagundam Viswesvarayya is reported to have said "Industrialize or Perish" in the context of development of India.  We seem to have changed that to "Industrialize and Perish" in Namma Bengaluru.
There are many organizations and individuals fighting this decay and destruction. But much of this is by a handful of people who understand the ethos of the city.  For every one who can relate to the city, there are many who do not. Information and knowledge is the first step in understand what matters and why.
Our vision is simple. Let's celebrate the history, heritage, culture, institutions, people and the spirit of Bengaluru.
We want to document and share all that is known and unknown about the city. We want to hear from both celebrities and commoners on what makes this city special for them. We want to create awareness and a sense of belonging.
Building awareness about the landmarks, icons, arts, food and culture will hopefully make more people understand our city. It is only when we understand our heritage, we will be motivated to preserve it. We also hope it will help develop an emotional connect and not just an economic one.
Let us use this as a platform to creatively express our relationship with Namma Bengaluru – through words, images, experiences, feelings and thoughts.
Contrasting styles of architecture
The unique picture above captures three styles of architecture spread over nearly 150 years.
Vidhana Soudha – the State Assembly building was completed in 1956 under Kengal Hanumanthaiah. This style is referred to as Neo-Dravidian with elements of Indo-Saracenic and Dravidian styles. Total cost of construction was around Rs 2 crores.
Nestled amidst the greenery next to Vidhana Soudha is the High Court of Karnataka. This building of stone and brick, painted red, in the Graeco-Roman style of architecture was called Attara Katcheri (literally Eighteen offices). It was completed in 1868 at a cost of Rs 4.5 lakhs
A few minutes away from these two buildings, another recognizable landmark was built in 2006. The UB City buildings using elements of Mediterranean architecture was constructed between Kasturba Road and Lavelle Roads. It consists of high-end international brand outlets, apartments and a star hotel. Total cost was estimated to be over Rs 1500 crores.