Nature, City and Humans are three vertices of life, that are tightly interconnected and interdependent.  Any change to one of the vertices impacts the other. Nature collectively consists of plants, animals, the landscape, water bodies and other features of the earth. As cities are built or expanded, nature undergoes forced changes – in an imperceptible manner at first – much like backdrops change during a drama or music performance. Many of us are so occupied with survival and success that we don't notice the change at first. When nature does not change for the better, we are eventually forced to take note of it as a result of the disruption and destruction it can wreak upon us. 
However, a few choose to make a career out of studying nature and everything connected with it.  They not only pursue their individual passion, but also educate and enlighten the rest of us to live harmoniously with nature. We not only need activists who fight for trees but also academics who can help us understand why we need to save those trees. 
Dr. Harini Nagendra has spent many years studying, teaching and promoting the importance of nature, particularly as it relates to urban habitats like Bengaluru. Her work is immensely important as we can conserve and protect nature for our future generations only if we can understand it better. And the time to do that is NOW. Who would have thought twenty years ago, that a child born in a city like Bengaluru may never see or hear the chirp of a sparrow? Or perhaps not have the joy of climbing trees to pluck fruits? These are such simple childhood activities that some of our current and next generation may never do.  We recount these happy days of the past but few of us take steps to bring those days back. More such pastimes will vanish over time if we continue to expect nature to adhere to our rules rather than the other way around.
Thanks to her mother, a botanist by training, Dr Nagendra's interest in nature was kindled and nurtured all through her childhood. She is in turn passing the knowledge to her daughter and indeed to all of us, through her books and research papers. 
She graciously agreed to share her thoughts, fears and hopes amidst a busy schedule of teaching, examinations and grading.  
Click on each image above for a larger view
You have lived in Bengaluru for many years and experienced the real Garden City in your childhood. Your mother planted the seeds of nature in you and today your main interests lie in Ecological Sustainability, a field that promotes preservation of our natural capital for future generations. In your book Nature in the City – Bengaluru in the Past, Present and Future you state that "a better, different tomorrow is within reach". What makes you optimistic about the future of Bengaluru?
I was born in Salem, but have spent a large part of my childhood years and almost all of my adult life in Bengaluru. It is the city of my roots, a city that I love deeply because of its natural beauty, rich ecological and cultural heritage, and the open welcome it has provided for centuries to people from all corners of the world, and all walks of life. It is clear to see that the people of Bengaluru have a strong affinity for nature, preserving, protecting and restoring it in places as diverse as slums, streets, home gardens, parks and lakes – as I describe in my book Nature in the City – Bengaluru in the Past, Present and Future. The increasing power of citizen movements for nature protection gives me optimism, and the hope to hold out for a better future.
The book  gives a lot of historical and cultural context to Bengaluru's fame as a Garden City. It does a very good job of teaching ecology to the common reader in an easily understandable manner. How is the response to this well thought out effort? Any suggestions on how someone can develop a more informed curiosity about nature around us?
It has been a very enriching experience for me to see the response to Nature in the City, from people from so many walks of life – home makers, architects, naturalists, journalists, city planners and so many others. In speaking to readers from different parts of the city, from the young to the elderly, I have learnt much about their diverse perspectives on nature. The one aspect that perhaps gives me the most pleasure, as well as the greatest hope, is that a number of faculty from diverse disciplines including schools of architecture and engineering, art and history, and even English literature have used chapters from the book in their classes, making the ideas in the book accessible and relevant to young people entering a number of different career tracks.
On your second question: how can someone develop a more informed curiosity about the nature around us: I would say that's easy. The more time you spend in nature, the more you learn. This is especially true for families or groups of friends. If you can weave it into your weekly routine to spend time in nature – it could be something as simple as growing a kitchen garden in pots on your balcony, or a walk in a nearby park or lake on weekends – and then sit in a spot and watch things come alive – a bee or butterfly hovering around, a bird swooping down for food, a flower opening its petals, an ant crawling purposefully towards a dead insect – you learn something new, all the time. And you develop a respect for the beauty and the rhythms of nature.
As our cities like Bengaluru grow, green spaces are in direct conflict with expansion, infrastructure and housing. Often green spaces are perceived to be replaceable and not critical. According to the Organisation for Economic Co-operation and Development (OECD), regional and local governments play a critical role in ensuring a just balance between environment and economics. In the case of Bengaluru, the State Government recently recommended that the buffer zone of Bannerghatta National Park be reduced thereby sounding a death blow for our city's only nature haven. What will be the impact of such decisions on the city?
It's very sad. Such decisions are short sighted, emanating from a mindset that prioritizes short term economic development over long term health and well being. The Bannerghatta National Park is one of the most important spaces of nature adjacent to Bangalore, and provides protection to a diversity of wildlife, bird and insect species that have slowly been edged out of Bangalore because of urban development. If we reduce the buffer of the park by 100 square km, as is now recommended, we will only increase the intensity of human-wildlife conflict in Bangalore, conflict which is already rather high as can be witnessed by the frequent reports of elephant and leopard incursions into the south and south-east parts of the city.
Once upon a time, Bengaluru was known for its bungalows, gardens, trees and the slow pace of life (aka Pensioner's Paradise). Without the pressures of today, most people had space & time to start a garden and take care of it. Today, the pace of life and modern distractions take up all our time. No one seems to have time for nature. Do you think our lifestyle change itself is a cause behind reduced greenery? 
The intensity of our urban life is definitely a part of the reason for change. During the time of the country-wide lock down, for instance, we heard many reports of people spending time looking at flowers and trees, and appreciating the sight of butterflies and the sound of birdsong. Time spent with nature brings relief from mental stress and improves healing as well. There are other factors too, of course. In a study we conducted on home gardens, we found that many gardens had shrunk in size because of the pressure on scarce land resources – people sacrificed their garden space to build additional rooms, for instance, while many old homes with gorgeous gardens were demolished to make way for multi-storied homes. We need to think of innovative ways to balance out this pressure for land, for instance by encouraging rooftop and balcony gardening, or replacing landscaped lawns in corporate campuses and apartments with community gardening – this can bring people closer to nature, provide stress relief, and improve the quality of work and home life.
Public land meant for community use is reducing and also being repurposed. Infrastructure and mobility projects are taking a big toll on trees. Some of the projects are resorting to underestimating the impact to circumvent approvals. Even the circles (or roundabouts) we had with small gardens have all but vanished to cater to the exploding traffic. Will this short sighted approach have a long term impact?
The nibbling away at fragments of public spaces collectively has a large and major effect. Many insect, bird and mammal species depend on small patches of green space such as those in vacant plots, roundabouts, grassy verges and roadside trees, for feeding and nesting. In this way, Bengaluru supported an impressive diversity of bird and butterfly species, and even rare mammal species like the endangered slender loris. With the loss of public space, the biodiversity they support is also endangered. Through our research, we have also found that a large number of people from low-income communities, especially older women, forage for wild plants and weeds from these open spaces, using them to supplement their food, and to prepare herbal and home medicinal remedies. The importance of public spaces in supporting the nutrition and health of poor communities, and in maintaining an invaluable cultural heritage of ecological knowledge which lies in the daily use of these plants by local women residents, is not acknowledged at all. We need to have a better planned approach where we map all the patches of green space, keeping even the smallest patches in sight, and work out a way to network them across the city, so that each part of Bengaluru has sufficient access to public spaces of nature, across all size gradients, offering a variety of services from pollution control and groundwater infiltration, to recreation and mental stress relief, nutritional inputs, and biodiversity support. 
Everyone is focused on making maximum use of available land for building structures. Vertical gardens, terrace and balcony gardening is replacing traditional greenery. It may grab headlines today, but it seems to be a poor alternative. Do you think this will last long or help in any way?
We need some viable long term alternatives. Land prices will continue to rise. Unless the Government acts decisively to set aside large swathes of land to protect the ecological and environmental health of the city, people will continue to build on every available square foot of land. Balcony and roof gardens will certainly not offer the same services that open land will, but are far better than nothing. Vertical gardens are often very water and pesticide intensive, however, and may not be as relevant. Another important factor we need to focus on is the increasing space given to ornamental and landscaped lawns, whether in parks, lakeside spaces, apartments or corporate campuses. These are water intensive, and often consume great amounts of pesticides and fertilizers as well. They need to be "rewilded", by planting multi-layer food forests, replacing manicured grasses with runners and herbs, and converting them into herb gardens and other innovative, biodiversity-friendly community spaces.
In one of the surveys done by ​ichangemycity.com ​ , it was found that 79% of the parks and playgrounds in Bengaluru are in the inner wards, which means that the newly developed or integrated wards lack community space. It almost seems like we have two distinct cities in one –  a ​'Halé' ​ (ಹಳೆ or Old) Bengaluru and a New Bengaluru.  Also, the same survey found that 54% of the parks had garbage or debris and 21% were closed to the public. It paints quite a sorry picture for a Garden City, doesn't it?
Absolutely. I lived in the 'halé' (ಹಳೆ) Bengaluru for decades, and now live in the New Bengaluru area. There is a massive difference between the two. The older Bengaluru is dotted with parks and public grounds where children play, and elders can get together to socialize and exercise, open to the rich and the poor. The green spaces of the newer Bengaluru are reserved for the wealthy, whose apartment complexes or gated communities provide them with access to safe walking spaces and play areas. Even in the old Bengaluru though, parks are gated, and access is restricted to the mornings and evenings. During mid-morning and afternoon, which is the time that children from Government schools would like to use the parks as play spaces for example, or mothers and grandparents would like to visit the park with young children and infants for much-needed fresh air and exercise, they are restricted from doing so. Many parks have been handed over to builders or used for Government buildings, and others are used as garbage dumps. When public spaces are so scarce, it is very sad to see that we do not even use the few spaces we have to their full capacity, and fail to maintain so many of them.
As you have written in your book, greenery and water bodies co-exist and need each other. Given the water shortage that is plaguing our city and the depleting ground water levels, this will also impact any efforts to grow trees or plants. One can see signs of that on our streets where plants in the median or on the sides are dusty, drying up due to lack of water. How much is this affecting our trees and how can we overcome this problem?
We need to rethink our approach to tree plantation. Many of the trees we see planted at the edges of lakes in Bangalore are water hungry species – Eucalyptus and Acacia auriculiformis (an evergreen tree that grows between to 15–30 m and is native to Australia and Indonesia) for example. There are many drought-tolerant locally adapted species such as neem and honge that we can plant instead. In the medians of our roads we have planted ornamental Ficus species and other ornamental trees and bushes that require a lot of water, are sensitive to dust and pollution, and will not thrive in the median– we can replace these with local bushes and slim, water tolerant tree species that will have a better chance of survival. We should re-look at species we consider as weeds such as the castor plant and Calatropis – these grow very well in all kinds of difficult situations, and plants like Calatropis support incredible insect diversity. But for this, we first need to change our mindset and embrace wild and weedy plants, instead of remaining fascinated with ornamental and landscaped species.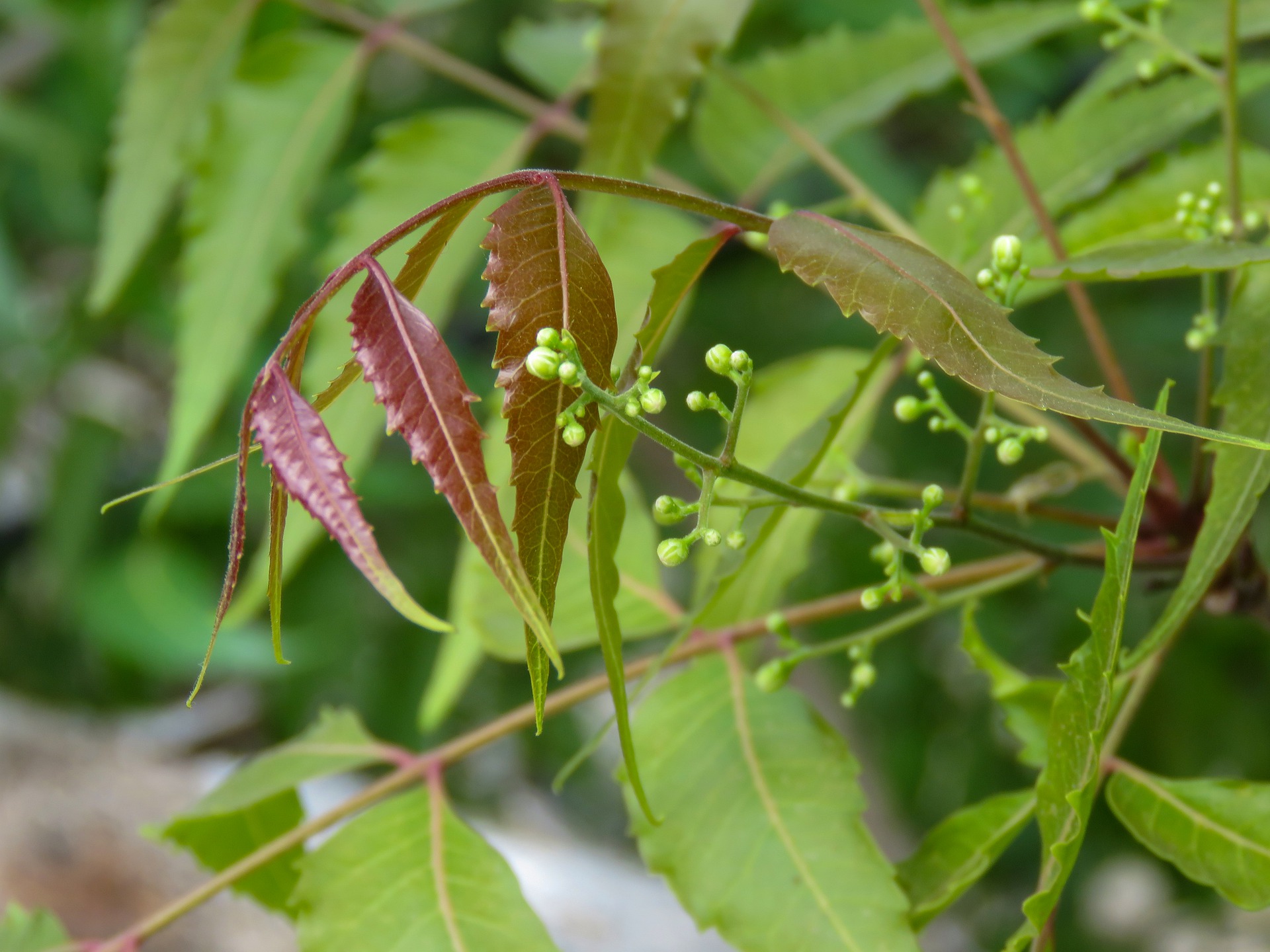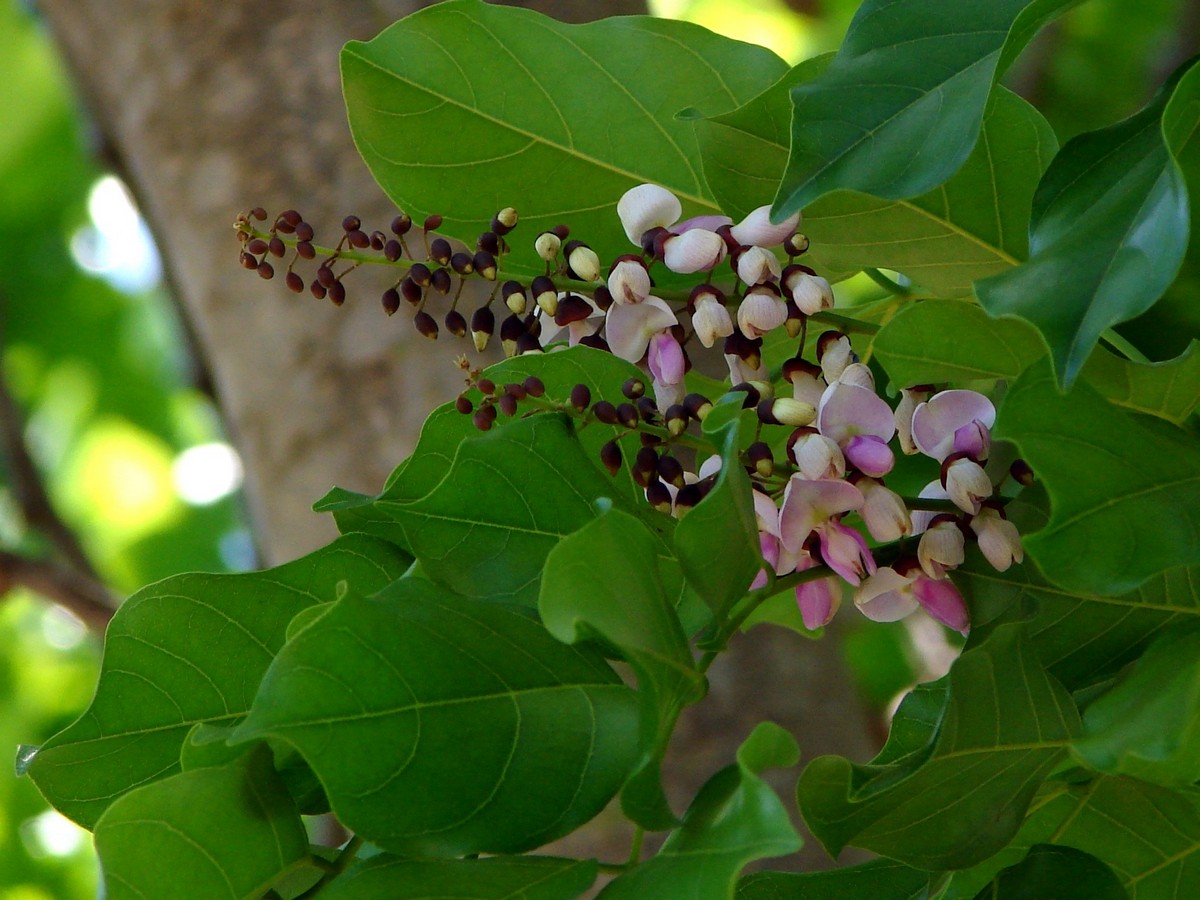 While India has an urbanisation level of 32%, its urban areas represent only 1% of the total land surface of the country. Urbanisation density threshold is very high at 4,128 people/sq km. Some of Indian cities are growing between 50-70 people per hour. This type of growth pressure calls for a coordinated effort between urban planning, urban geography, urban economics and urban nature. Are we even prepared to do something on these lines?
I wish we took this seriously! Smaller towns and tier-2 and tier-3 cities have much more scope in this regard. Some states such as Kerala and Jharkhand are in the midst of implementing urban employment guarantee schemes in smaller urban centres – if these were focused on re-greening cities, by planting trees, restoring wells, ponds, lakes, streams, rivers and wetlands, and creating urban forests, they could support urban livelihoods of grazers, fishers and gardeners, provide health benefits by reducing stress, increasing time spent outdoors and reducing breathing disorders by controlling air pollution, and provide nutritional support for families struggling to survive on reduced incomes. This is even more important in the post-Covid era, as we know we are in for a long and severe financial recession, not just in India but worldwide. We do need a concerted Government response in collaboration with communities, civic groups and RWAs, and corporate support, for something as large as this to take off. Most importantly, it requires big picture thinking, and long term thinking. 
MIT's Treepedia project has developed a metric called Green View Index. This measures the canopy cover with a visualization technique using Google Street view. It does not include parks and gardens but on the amount of green perceived while walking down a street. Tampa in Florida leads with a GVI of 36.1% and at the other end, Paris has just 8.8%. In fact all major cities like London, New York and Buenos Aires are at the lower end. While it would be interesting to use this tool to compute the GVI of Indian cities, it cannot be done as the Government of India rejected Google's street mapping citing security concerns. With your expertise in this subject, how do you think Indian cities and Bengaluru in particular will be placed using this metric?
I think our results will be rather mixed. Contrary to many US cities, the inner core areas of many cities like Bengaluru, Pune and Delhi are rather green, while the outer periphery or peri-urban areas will be quite barren and devoid of greenery. I suspect we will also see huge variation by income levels, though, with wealthier neighbourhoods able to increase their exposure to greenery by landscaping inner residential areas, while slums will be quite barren of trees – even though residents of these neighbourhoods are very knowledgeable about greenery, and manage to host a lot of plants with their limited resources, as our research has shown. 
Biophilic Cities initiative by University of Virginia partners with cities, scholars and advocates from across the globe to build an understanding of the value and contribution of nature in cities to the lives of urban residents.  The movement encourages urban planners to take a more holistic view of places and spaces within a city and make room for biodiversity. Many cities from Singapore, New Zealand, Panama, US, Canada, Europe and Australia are involved. Unsurprisingly, no Indian city is involved at this time. Do you foresee something like this happening in India and in Bengaluru in particular? Will this help a city like Bengaluru?
Such initiatives will definitely help cities like Bengaluru. Many similar global initiatives have tried to reach out to Indian cities, but have failed to gain sufficient traction. Many of these succeed in other cities because of strong Mayoral support. In Bengaluru, when the tenure of the Mayor is only for a year, it is difficult to find the sustained leadership that is needed to make something like this take off.
We don't seem to see much CSR (Corporate Social Responsibility) focus in any kind of urban nature initiatives. Given that many companies have utilized Bengaluru for their birth, growth and success, do you feel there should be more involvement? How can their involvement help?
CSR can certainly make a difference. But most CSR in India is focused on education and health. While these are very critical issues, and undoubtedly need a lot of support – they are often very narrowly framed. Urban nature initiatives can tie into both education and health, by coupling them with outdoor educational activities for children (particularly from Government schools catering to congested low-income areas where children have few opportunities for outdoor activity) and because it is very clear that more access to nature improves both mental and physical health. Better CSR education is perhaps needed, to help companies make that link in their minds.  
Finally, how do you visualize Bengaluru about a hundred years from now? Do you think it would still qualify to be called as the Garden City?
I would love to believe this to be true! Of course it is very difficult to say, particularly in the light of emerging challenges like climate change, which will be critical for the future of human survival in the coming century. I believe we must remain optimistic though, for without hope, what do we have left? And we must work in unison to protect and nurture this vision of Bengaluru as a continued, future Garden City.
Dr. Harini Nagendra
Professor of Sustainability, Azim Premji University, Bengaluru
Dr. Harini Nagendra is a long time resident of Bengaluru.  She divides her time between teaching, research, writing about ecological sustainability in cities. Her recent book "Nature in the City – Bengaluru in the Past, Present, and Future" (Oxford University Press India, 2016) provides an ecological view of the history of Bengaluru and how we can preserve it for our future generations.
She completed her PhD from the Centre for Ecological Sciences in the Indian Institute of Science in 1998 and did her post doctoral research at Indiana University, Bloomington. She has served as visiting professor at universities in USA and has authored over 150 scientific publications. A recipient of several awards like Cozzarelli Prize from the Proceedings of the National Academy of Sciences USA, Elinor Ostrom Senior Scholar award, she has also worked with Professor Elinor Ostrom, the first and only woman to win the Nobel Prize in Economics.
Photo credits:
Main image – Attara Kacheri and trees in Spring by Lonely Canopy 
Pink flowers in Spring –  https://pxhere.com/en/photo/972787
Tree canopy in Bengaluru street  – Image by Anshuman Mishra  
Lalbagh Botanical Garden – https://www.hippopx.com/hr/botanical-garden-lal-bagh-park-garden-greenery-bangalore-india-334958
Lake in Bengaluru – https://www.needpix.com/photo/1005162/bangalore-lake
Cubbon Park – Copyright Trinijacobs | Dreamstime.com
Millettia pinnata or Hongé tree – https://www.flickr.com/photos/tgerus/4345470365
Neem tree flowers – Image by Suresh Babu Guddanti 
Sparrow in Bengaluru – Image by dksesh 
Featured Posts